How To Schedule Car Detailing
How to Schedule Car Detailing with Clean?
Car detailing is the process of performing a thorough cleaning of a vehicle, to produce a show-quality cleanliness and polish. Below, we will show you how to schedule a car detailing service with us. Our mobile car detailing is exactly what it sounds like. It is a professional service that brings the car wash and interior details to you. Over the years, mobile car detailing in Utah has become more popular as many people have busy lives and no time to sit around and wait in the detail shop.
At Clean, we make it extremely easy to schedule your next car detailing. Let's go over the process. Please see the video below for a live example of scheduling an appointment on our website.
You can always call or text us at 801-997-5919 and schedule your appointment over the phone with one of our Clean Pros!
Step by Step How To Schedule Car Detailing.
The easiest and most convenient way to schedule car detailing is to use our online booking system. A very simple, straight forward process.
Step 1: Click on the Book Now
Step 2: Once on the booking page you will need to select the size of your vehicle. (for multiple vehicles, RVs or Boats please call us)
Step 3: Choose the service you want. We offer car interior cleaning and full auto detailing. The Clean Car Club membership is also listed for you.
Step 4: Choose any optional add-ons. Simply check mark the ones you want to add to the appointment.
Step 5: Select the best date and time for your appointment and click continue. Remember, We Come To You!
Step 6: Your Information Section. Here you will fill out the details needed for your appointment. Most importantly, we need the FULL Service address of the vehicle.
Step 7: Enter any coupons or discount codes. Click on Redeem Coupon or Package.
Step 8: Click on Reserve Without paying. All payments are collected after the car detailing is complete, but we do need a card on file for your appointment.
Step 9: Enter your card information and click on Reserve!
Congratulations, you have successfully scheduled a car cleaning service with Clean Mobile Detailing. We hope this How to Schedule Car Detailing tutorial was helpful.
See some of our work: Click Here
Or visit our blog: Click Here
Check us out on Google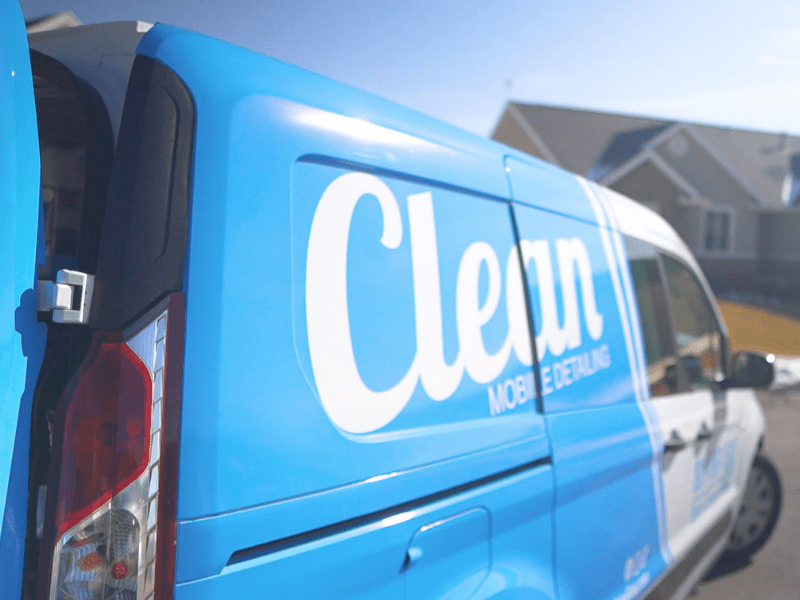 Mobile Detailing Utah Service Areas
Drive A Clean Car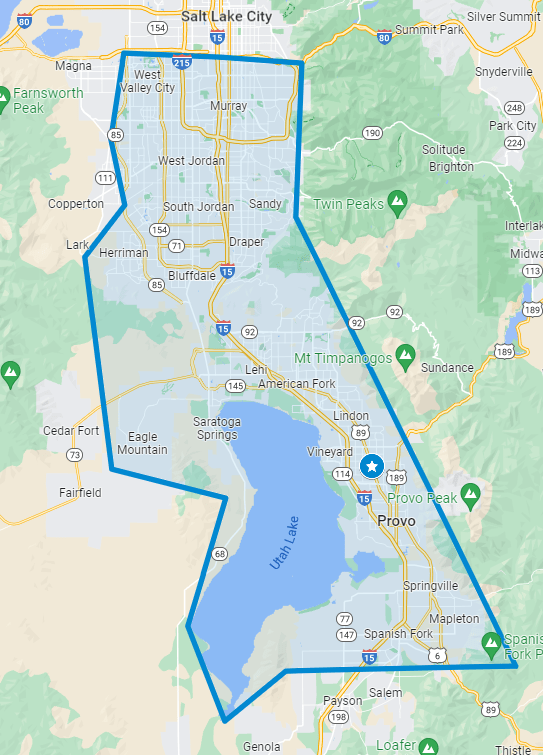 What areas do we service?
Currently, we have mobile detailing vans servicing Utah County and Salt Lake County. Anywhere from Payson and Mapleton to the North Salt Lake City Area.
As a mobile car detailer, we will continue to expand and provide exceptional service to our customers.
Mobile Car Detailing St. George is coming soon!
And don't forget, this is an onside detail, which means: We Come To You!
Mobile Car Detailing Utah Services
Clean Mobile Detailing is located in Orem Utah, but we are truly mobile.
Our Clean pros will perform a car detailing service anywhere in Utah or Salt Lake County. Hours of Operation
Monday - Friday:
9am – 5pm
Saturday: 9am – 1pm
Sunday: Closed