Car Cleaning Add-Ons
Experience the JOY of a clean car!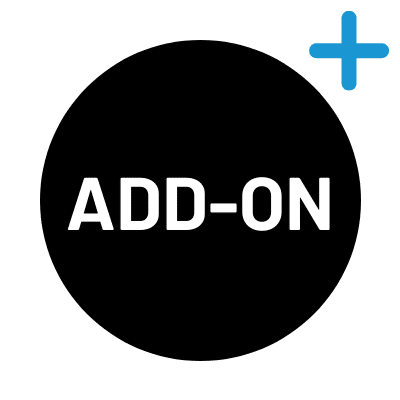 Home or Work
We Come To You!
Licensed | Insured | Trained | Certified
Highly trained and truly mobile, the Clean detailing team is fully equipped to handle your interior car detailing.
Car Cleaning Add-Ons
Those are extra services that can be added to your Interior & Exterior Car Cleaning.
Read More
Complete 2 Step Wax Treatment
With our 2 step wax treatment, you get most if not all micro scratches out (depending on the situation may require paint correction). Wax treatment will make the paint color stand out and shine.
Engine Cleaning
The engine area is not something you look at every day but when you do, you want it to look its best. With our engine cleaning, we make sure the entire engine bay and everything under the hood is clean and has its original look. This car cleaning add-on is especially important if you are planning on selling yoru vehicle.
Leather Conditioning
Leather seats, just like human skin, need conditioning. With our leather conditioning, we include deep shampooing to ensure they are at their cleanest. After the cleaning process then we use special blend leather conditioners which will add UV protection and prevent cracking.
Pet Hair Removal
We love pets! But their hair can be a hassle at times and they dig into carpet fibers and can be really difficult to remove. Our Clean Pros have the tools needed to deal with any hairy situation.
Hard Water Spot Removal
Hard water spots can be a nightmare. With our special blend products we can make sure you can say goodbye to water spots and say hello to a spot free car!
Headlights Restoration
Headlights are meant to shine bright but the shell can fade or get dirty overtime. With our chemicals and proven processes, we can bring your headlights back to life. Enjoy the brightness!
Odor Elimination Treatment
Overtime unwanted odors start lingering in your car… Odors vary from pets in the car to maybe some accidents that happen to all of us. Our Clean Pros have the tools needed to tackle any unwanted odors. The odor elimination add-on includes: Floor and Seat Champoo, Ozone treatment and Chlorine Dioxide shock. We also offer our Scent Bombs that can make your car smell fresh and clean for over two weeks.
Floor Shampoo Front and Back
Sometimes mud or spilled drinks can get on your car's carpet. Our top quality machines and chemicals can get those light stains out.
Seat Shampoo Front and Back
Seats can get dirty from eating or drinking, maybe an accidental spill in the car or pets. Our machines make sure you are taken care of from all those accidents accidents.
Auto Detailing in 3+1 Easy Steps
How it works
Pick Your Service & Plan
One time spotless exterior and interior detailing or our clean car club detailing memberships.
The Fun Part
Our 100% Mobile Detailing Pros will come for your car cleaning to a location most convenient to you .
Drive Your Clean Car
Enjoy your clean car! Your satisfaction is guaranteed and don't forget about the Clean Car Club.
Get Featured
Share your clean car and tag us on social media for a chance to win a FREE full service auto detailing.
Detail Your Car From Just $97
Clean Mobile Detailing provides you with a complete car cleaning services – full exterior & interior detailing. The best auto spa for your car: Guaranteed!
Lauren Gardner
2023-01-05
Great experience! Fit me in last minute and came early to the appointment! Interior looks so amazing! Definitely using them again!
I always want to give local businesses a 5 star rating. This business came close, I gave them a 4 star rating for missing an empty glove box and leaving my interior windshield so smeared that I had to redo it myself. Even though the team was polite I cannot give them a 5 star recommendation.
Agnesa Bakhshyan
2023-01-01
Professional and amazing work !
Janet Howerton
2022-12-31
Came right ro my house. They were in time and went right to work
Nicole McMillin
2022-12-30
They far exceeded my expectations. I have kids so my car was a mess and it looks like new!
First time having my car detailed and loved it! They did a great job! Took one star off since the speedometer glass panel was still really dusty and the backseat seat belt buckle didn't get wiped down.
So happy with the job Clean Mobile Detailing did! My car smells and looks brand new! Will definitely book again!
My car looks amazing. The guy did such a good job and got a stain out that had been there for a long time. Highly recommend. they were quick too!
Real Customers. Real Cars. Real Clean.
Get Featured on our Social Media
#HelloCleanCar | @Clean.Mobile.Detailing Hours of Operation
Monday - Friday:
9am – 5pm
Saturday: 9am – 1pm
Sunday: Closed