Mobile Car Detailing Utah
What is Mobile Car Detailing ?
Car detailing is the process of performing a thorough cleaning of a vehicle, to produce a show-quality cleanliness and polish. Mobile car detailing is exactly what it sounds like. It is a professional service that brings the car wash and interior details to you. Over the years, mobile car detailing in Utah has become more popular as many people have busy lives and no time to sit around and wait in the detail shop.
At Clean, we make it easy for you to have your car detailed wherever is convenient for you. Work, home or even while you are at the movie theater enjoying a movie: Clean Comes To You! We are one of the few Truly Mobile Car Detailers in Utah.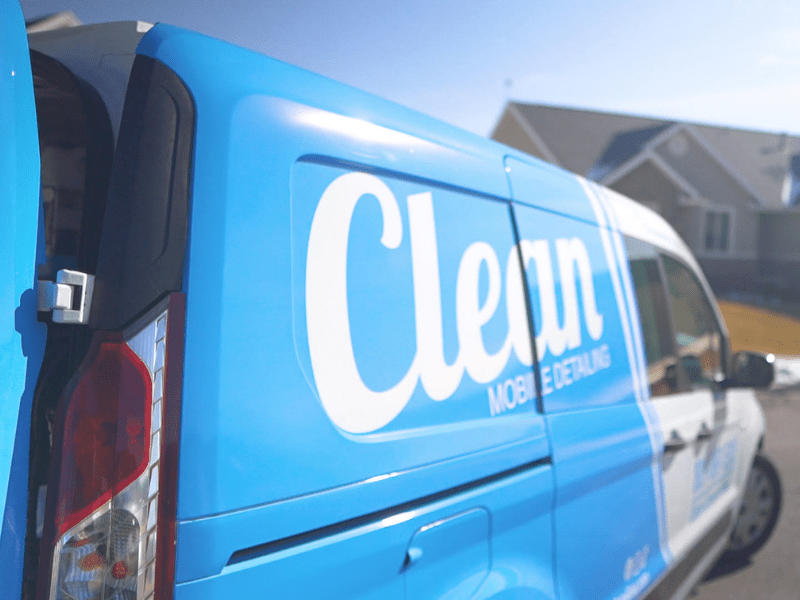 Clean Mmobile Detailing does everything a physical detailing shop does, but at a lower price and in a more convenient way. We bring our high-quality detailing services to you.
Our Clean Vans are fully equipped to handle any Mobile Car Detailing in Utah. We bring our own water. Yes, each van is equipped with a high capacity water tank and we use a special blend of cleaning products that do not leave hard water spots after we are done with the handwash. In addition, we bring our own power as well. Each van is equipped with a generator that allows us to power our vacuum, high pressure steamer and compressor. All those are used to complete the interior car detailing.
All that means that we do not need to use your utilities as other mobile car detaliers do. Many competitors will ask their clients for water and power to be able to complete their services. Not Clean. We are truly the Mobile Car Detailing Utah.See some of our work: Click Here
Or visit our blog: Click Here
Check us out on Google
Mobile Detailing Utah Service Areas
Drive A Clean Car
What areas do we service?
Currently, we have mobile detailing vans servicing Utah County and Salt Lake County. Anywhere from Payson and Mapleton to the North Salt Lake City Area.As a mobile car detailer, we will continue to expand and provide exceptional service to our customers.
Mobile Car Detailing St. George is coming soon!
And don't forget, this is an onside detail, which means: We Come To You!
Mobile Car Detailing Utah Services Hours of Operation
Monday - Friday:
9am – 5pm
Saturday: 9am – 1pm
Sunday: Closed